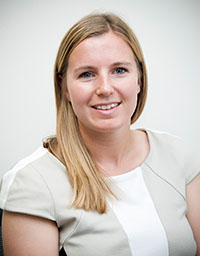 How and when did you find out about CWB?
I found out about CWB back in 2011/2 when I was finishing up my university degree and looking for a development experience with a bit of difference. I can safely say that I got one. I was playing cricket for Sussex at the time and getting more involved in the club by working with the staff behind the scenes and so Andy Hobbs recommended the charity opportunity to me.
Why is it so important to integrate health messaging with sport?
Sport is such a powerful tool that crosses borders, cultural divides and breaks through language barriers. By integrating health messages with sport you are finding a way to connect to communities and have a lot of fun whilst delivering really important education and awareness.
Where would you most like to visit on a CWB project?
Having done three projects to Africa and a fair bit of travel over the continent, I would love to go and see some our projects in Asia particularly in Nepal. Asia as a continent is so diverse and a country like Nepal already has an incredible passion for cricket. Linking this love of the sport with health messaging, means there is huge potential to impact the communities in the country.
How do you see CWB developing in the next 5 years?
I think first and foremost we will continue to support and grow the work that the local ambassadors do in country which makes our projects sustainable all year round. I think the charity will continue to value the beating heart of the charity which is its volunteers and ensure they have an incredible experience with maximum impact when projects resume again. We will be accessing where our work is most valuable from a social impact, health messaging and cricket development perspective continue to explore new opportunities around the world.
What's your favourite cricketing moment?
As highlight would have to be beating the Maasai Warriors in the inaugural CWB match in DolDol in 2012. However, my favourite moment has to be the ICC Women's Cricket World Cup Final in 2017. There are a few memories that stand out about this match but I will only name two. About 20 minutes before the start of play, I was in the Media Centre watching the ground fill up. I peered over to the Nursery Ground and saw queues from the North Gate as far as I could see all the way to St John's Wood tube - that image still gives me goosebumps. Then there was the match itself and I have never witnessed a crowd like it. There wasn't the normal hum you hear at a Lord's Test match you could literally hear a pin drop as the bowler was running in. This was followed by an eruption every time there was a wicket or even just a dot ball. The atmosphere was electric and something I will treasure for a long time.
What do you do when you're not CWB-ing?
Quite simply I will be playing sport. Whilst I was in Dubai, I took up three new sports in Golf, Touch Rugby and Football. I'm looking to continue the Golf in the UK and maybe go back to joining a hockey team whilst I'm in Birmingham. If you can't find me in a sports pitch/course/field then you will probably find me in the gym. Exercise is something that I really value for my mental health and well-being. I tend to get grumpy when I'm not being active.